Life Insurance Corporation of India (LIC) chairman D K Mehrotra on Monday said the company would buy stakes in public sector units (PSUs) going for part-disinvestment if it found good value in doing so.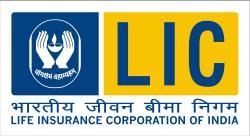 The government has planned to sell some stake in PSUs such as Hindustan Copper, Oil India, Minerals and Metals Trading Corporation, National Aluminium and NMDC, among others.

"Ours are commercial decisions. We will look into them (PSUs) if there is an opportunity. We have not been approached by anybody," he said in response to a question on possible investment by LIC in these companies.

LIC has kept about Rs 45,000 crore (Rs 450 billion) for corporate investment out of about Rs 2.1 lakh crore (Rs 2.1 trillion) of total investment it has readied for the current year, said Mehrotra.

Corporate investment cap

Speaking on the sidelines of an All India LIC Games event, he said he was hopeful of a positive decision very soon on relaxation of the corporate investment limit in a single firm from the present 10 per cent cap.

As a long-term investor, he said, LIC would be comfortable with an investment ceiling of about 25 per cent in an individual company.

"Looking forward to the next 15 years, anything between a 22 and 25 per cent ceiling would be comfortable. It is not something which will be exhausted in the next two to three years. It (the present limit) doesn't make sense," he said.

LIC says the existing ceiling restricts it from tapping the full potential of a good equity investment opportunity but the insurance regulator sees a risk in concentrating such a high percentage in a single company.

Growth prospects

To a question on the growth prospects in the business, Mehrotra said he would expect to see a 10
per cent growth in life insurance during the current year, as the worst was over for the sector.
"The first half of this year has seen some sort of a turnaround in the industry and the performance was not absolutely negative. In the remaining months, we expect good growth. Reasonable growth should be 10 per cent, considering the phase the industry had gone through in recent times," he said.
First year premium collections by LIC in the first six months of this financial year was down 4 per cent compared to the same period last year.
Mehrotra said this was because certain factors that hindered the sector's growth last year were still at play. Last year, this growth was impacted not only by the economic slowdown but by various other factors, he said.
He said he also expected LIC Housing Finance Ltd to grow by 25 per cent this year.
On the ambitious goal of providing an insurance policy for every citizen by the year 2020, as part of the financial inclusion drive, he said LIC had constituted teams to achieve this goal, requiring multiple interventions in the form of new products, upgrading of information technology systems and building personnel resources.
According to Mehrotra, LIC would also see some synergy with the government's postal life insurance company, owing to an enormous network of outlets in the country.
"It may be a distribution synergy. We will examine the possibility," he said, on whether the two government-owned companies would come together to deepen insurance penetration.
He said the company was planning to introduce a couple of online endowment products in the next couple of months. Currently, LIC sells just one pension product online.