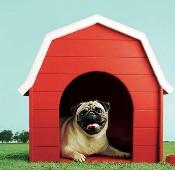 UK-based Vodafone Plc, which controls 67 per cent stake in Vodafone Essar, has ob-jected to the move of its

Indian partner for a reverse merger of Essar Telecom Holdings Ltd into its listed group firm, India Securities Ltd (ISL).

The Essar group, led by the Ruias, controls its equity stake in Vodafone Essar through two companies -- 11 per cent through ETHPL and the remaining 22 per cent through Essar Telecom Ltd.

"Vodafone has written to both the Bombay Stock Exchange and the Securities and Exchange Board of India to express its concerns regarding the reverse listing of ETHPL into ISL and has asked for the matter to be examined," a company statement said here.

The company has also lodged a protest with the high court at Chennai, where the Essar Group's proposal of amalgamation of ETHPL with ISL is awaiting approval.

In 2007, Vodafone acquired 67 per cent stake from Hutchison Whampoa in its Indian telecom operations for about $10 billion.

The Essar group, which owned the remaining 33 per cent stake, was given a put option, under which it was guaranteed $5 billion for its stake in the joint venture. The put option is valid till May this year.

Listing its ob-jections, Vodafone said the shareholders of ISL were aware of only one put option with Essar, in which it can sell 33 per cent stake.

However, under the agreement, there is another put option available with Essar in which it can sell less than 33 per cent stake at a fair market price determined by both parties.

This alternative option, Vodafone says, has not been disclosed to the shareholders of ISL, which is 75 per cent owned by ETHPL and 25 per cent by the public. ETHPL is owned by the Essar Group.

Vodafone sources say the fair market value cannot be determined by the valuation of ISL. Second, the ISL shareholders were also not aware that the Essar Group had taken loans on the basis of the put option which were being used for oil and gas ventures.

Vodafone said, "There has been no disclosure to the shareholders of ISL on Vodafone

Essar, which would become a substantial asset of ISL, and the investors in ISL have no basis on which to form a valuation judgement."

'None of their business'
Reacting to Vodafone's ob-jection, an Essar Group statement said, "Vodafone is neither a shareholder nor a creditor of India Securities Limited or Essar Telecommunications Holdings Pvt Ltd and as such have nothing to do with this merger scheme. We have received their communication and are studying it and will respond appropriately."

However, responding to Essar's view, the UK telecom company has said, "Vodafone does not wish a company in which it holds a majority interest to become the subject of a false market."

The company reiterated it was concerned that the value of ISL could be misinterpreted as value of Vodafone Essar.

In the statement, Vodafone adds, "ISL is a highly illiquid vehicle and post-merger, over 95 per cent of the shares will be under the control of the Essar Group and two other shareholders.

"Accordingly, small amounts of buying or selling could distort ISL's share price."

Further, the statement said, ETHPL's wholly-owned subsidiary had stated in its information memorandum of September 2009 and January 2010 that it would use the proceeds of the bonds secured against Essar's put options to invest internationally in sectors such as coal, steel and refining, which has not been disclosed by ISL.

This makes it unclear what assets or liabilities ISL would have following the possible exercise of the underwritten put option or the fair market value option issued to Essar in 2007.