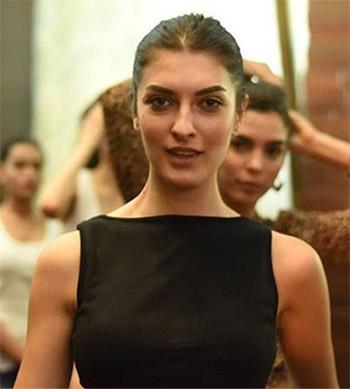 Take a look at all the backstage action and more!
Over 100 aspiring models put their best 'fashion' foot forward to qualify for Lakme Fashion Week's (LFW) Summer/Resort 2017 model auditions that took place this week.
There were several moments of anxiety and nail-biting tension as the models competed with each other to get selected for the fashion week.
We bring to you some candid moments straight from the auditions.
Take a look!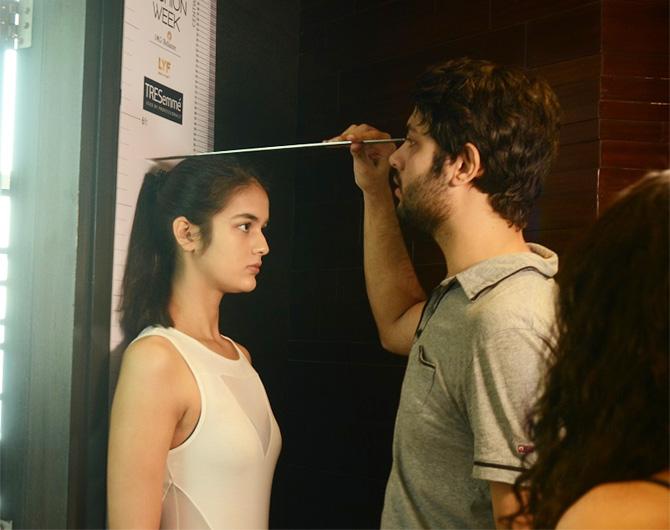 IMAGE: A model gets her height measured by a volunteer. The minimum height required was 5 ft 7 in.
But she's not the only anxious one here. Take a look at the next pic...

All photographs: Kind Courtesy Lakme Fashion Week
IMAGE: Here's another model...will she make it?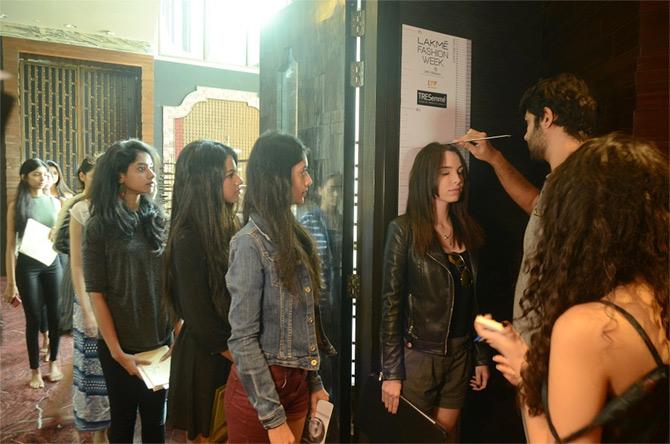 IMAGE: Just look at these models queuing up...quite a nail-biting moment for these young girls.
The anxiety is palpable, especially when you have to meet the minimum body requirements.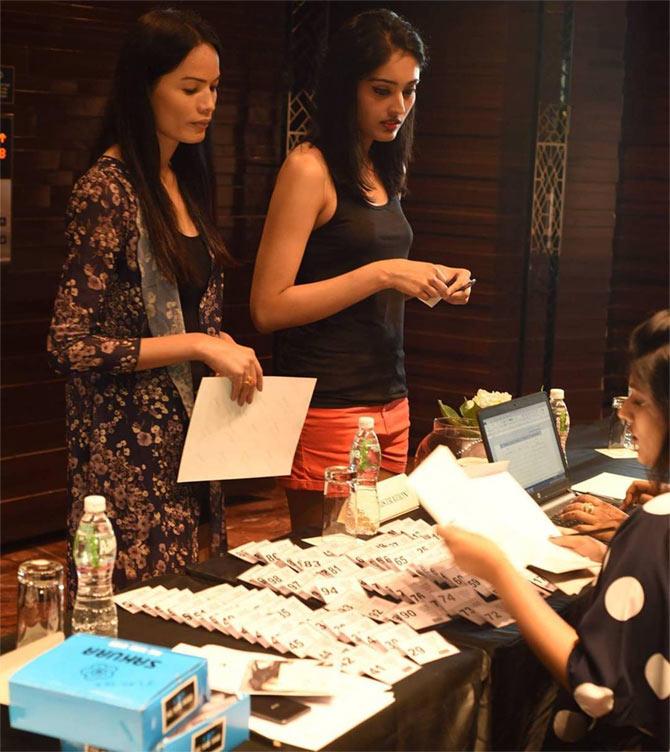 IMAGE: Two models get last minute details sorted out at the registration counter.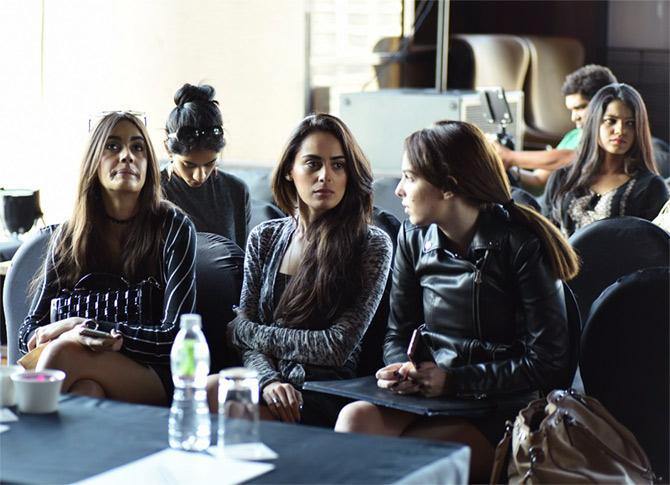 IMAGE: Aspirants spend some tense moments waiting for the auditions to begin.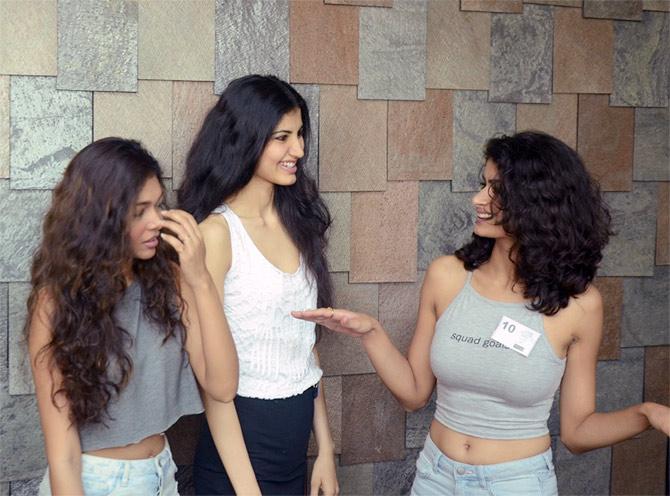 IMAGE: But there are others who decide to make the best of the moment by getting introduced to new friends.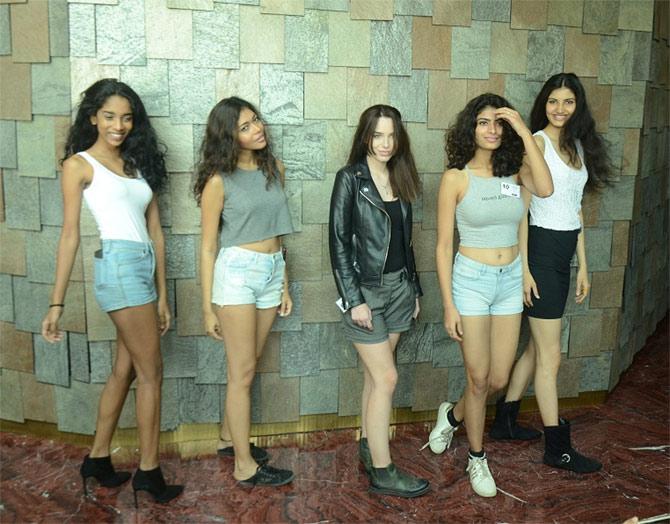 IMAGE: ...and then posing for the camera.
IMAGE: These models exchanged notes before the audition begins.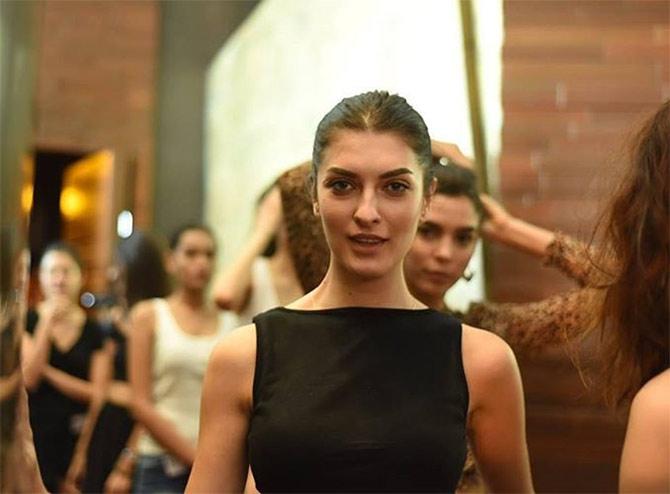 IMAGE: Does she look like she's a bundle of nerves? Not at all!
This model is all set to ace the auditions.
IMAGE: Watch me walk!
A model takes to the ramp as the audition begins. It's all about walking tall and with great confidence.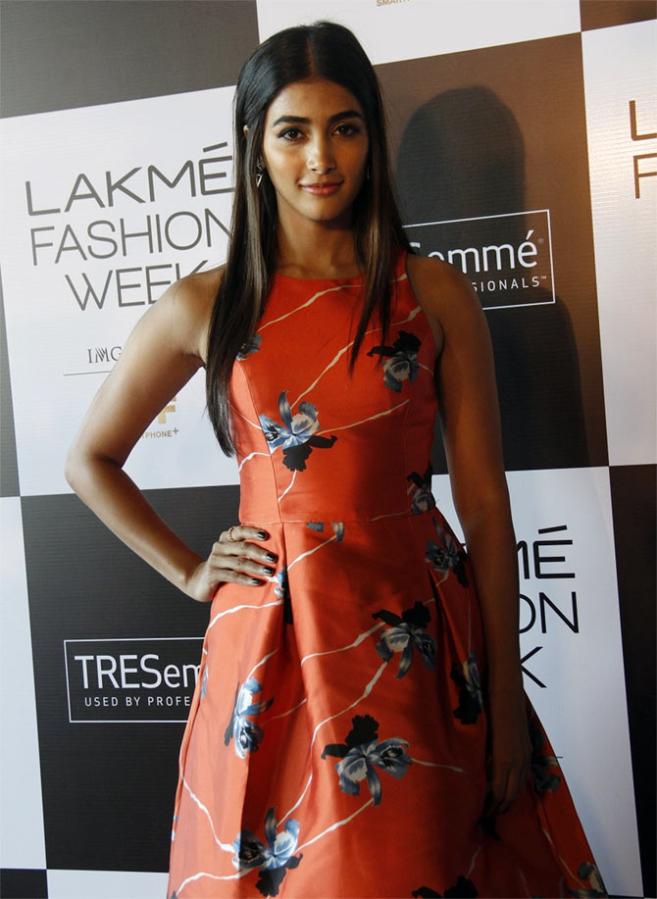 IMAGE: Model and actress Pooja Hegde, who was part of the jury, took time out for a few clicks before the winners were announced.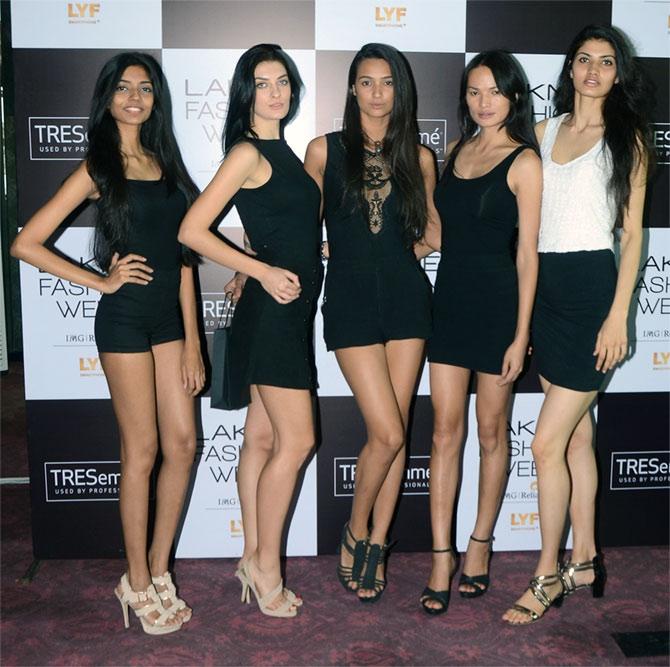 IMAGE: Meet the new faces who will be gracing LFW's Summer/Resort 2017 to be held between February 1 and 5, 2017 in Mumbai.
Left to right, Divya Jadhav, Tetiana Polishchuk, Sandra Suely, Anjali Lama and

Aishwarya Sheoran.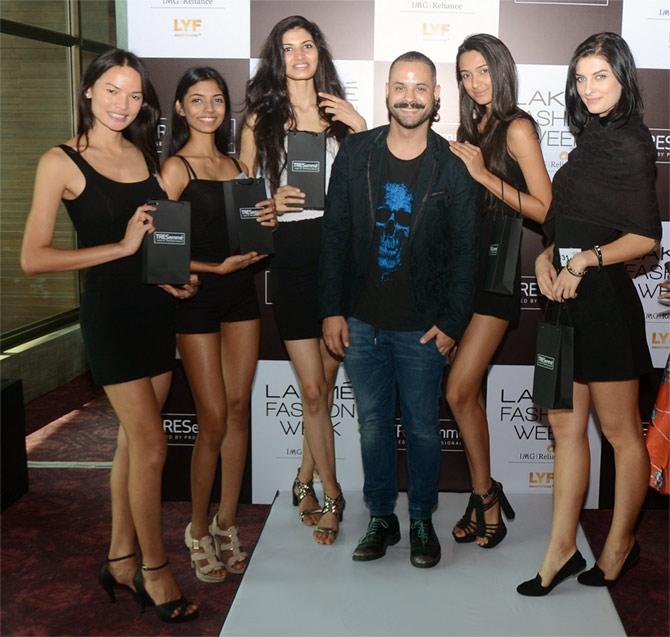 IMAGE: Jury member and hair expert Daniel Bauer gets clicked with the winners.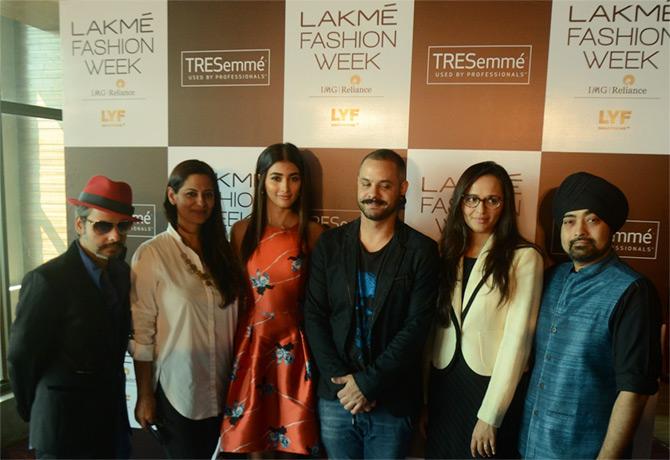 IMAGE: Why should the judges miss out on their moment of fame?

(from left to right) Vijendra Bhardwaj, fashion director, GQ India, Anu Ahuja, fashion show director, actress and model Pooja Hegde, Daniel Bauer,

official hair expert, TRESemme,

Purnima Lamba,

head of innovations, Lakme

and Jaspreet Chandok, head of fashion, IMG Reliance.