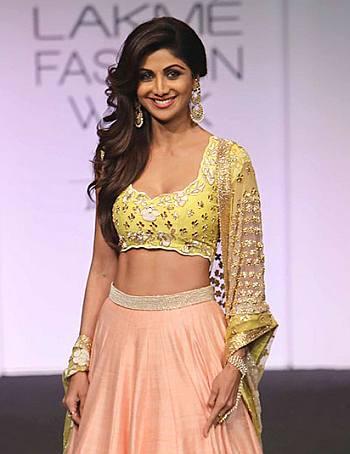 The actor fought back problems and weight issues post pregnancy with sheer determination.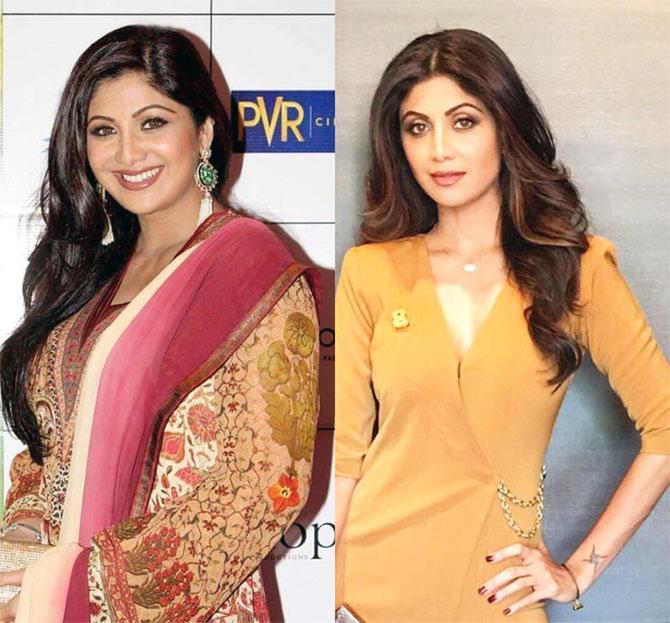 IMAGE: 'For all those who don't believe I was ever overweight (by 32 kgs?) (I) chanced upon this photo size 16 to size 8, Before and After. Want to flaunt this (not so complimentary) picture proudly. Only to prove, if I could do it, so can you,' she captioned this photo.

Photograph: Kind courtesy Shilpa Shetty/Instagram
Shilpa Shetty has always been envied for her hour-glass figure; even today, there are but only handful who can boast of a body like hers.
However, like most moms-to-be, Shilpa too had gained a lot of weight during her pregnancy.
Post delivery, she hired Vinod Channa, a personal trainer, to help her lose all that extra weight.
"She managed to lose 21 kg in 3 and 1/2 months and worked towards a shape, which was even better than what people had seen her with on-screen," Channa shares.
"She made this happen by working on strengthening her immune system (which was the biggest change) and inner-outer thigh muscle, along with lower base and core strengthening workout."
Channa goes on to explain the three main exercise routines that Shilpa followed that additionally helped.
"I included techniques which she had never done in the past including functional, animal flow workout and conditioning workout."
She also followed a strict diet with balanced protein and limited carbohydrate with vegetables and fruits."
These small changes, Channa says, helped her get back in shape.
Shilpa's post pregnancy routine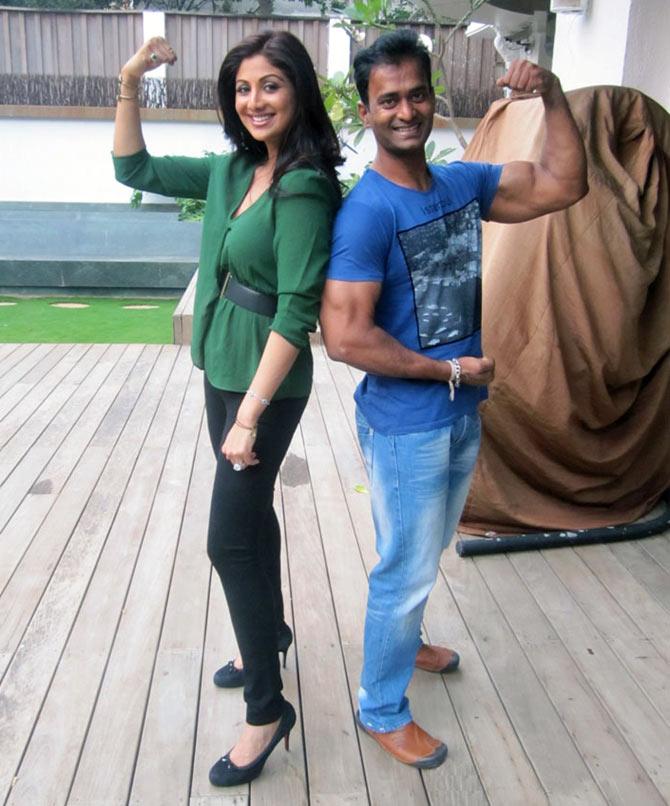 IMAGE: Shilpa with her trainer Vinod Channa.

Photograph: Kind courtesy Vinod Channa
Shilpa faced joint problems post her pregnancy and had gained weight due to unhealthy eating habits like eating junk food. She had neck, knee and lower back problems as well.
"There was lack of movement due to which she had lost her strength and fitness," he says.
Armed with this knowledge, Channa's first task was to make her work on strengthening her body, which becomes weak after delivery.
"I first made her work on her strength and increased her potential. Using core strengthening workout, she managed to improve her immune system. She made her inner and outer thigh muscle stronger along with lower back with the help of training. Not to forget, she was on strict diet throughout the programme," he revealed.
How regular mums can lose post-baby weight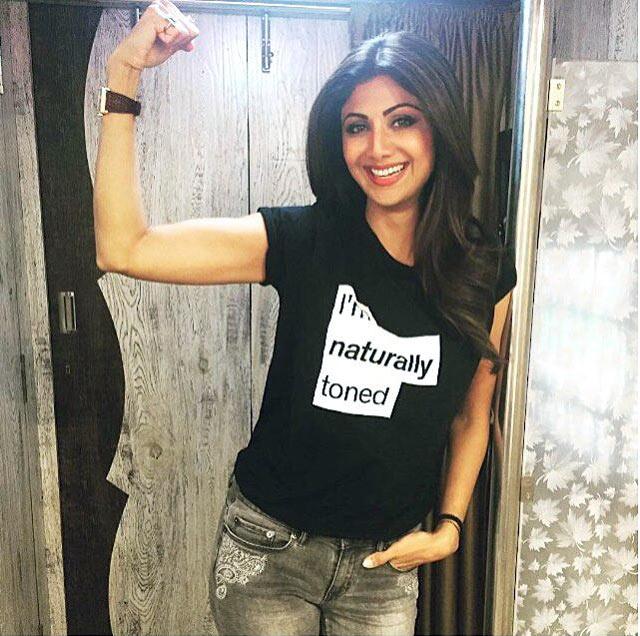 IMAGE: Shilpa's weight loss story is an inspiration to all.

Photograph: Kind courtesy Shilpa Shetty/Instagram
Since Shilpa could approach Channa, she got the right advice at the right time.
What about regular mums who are trying to lose port-baby weight? Channa has a great advice for them too.
"A proper healthy diet should be followed, which includes good nutritional food such as proteins, carbohydrates and essential fats along with other important nutrients.
One should stop wrong eating habits and say 'no' to junk foods.
"Women should also exercise and work on doing physical movements that help in controlling weight gain and maintain their fitness," he suggests.
Dear readers, have you recently lost weight? How did you do it? Tell us
What diet and fitness regime did you follow?
We want you to share your weight loss story with us.
Write in to getahead@rediff.co.in (subject line: 'Fat to Fit'), with a before and after photograph, if possible, and we'll feature the best entries right here on Rediff.com!

Lead photograph courtesy: Lakme Fashion Week Winter/Festive 2015