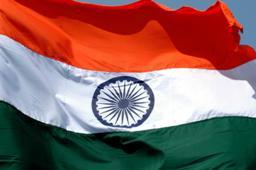 Ratings agency Moody's said on Tuesday India's credit outlook is stable but cautioned that high fiscal deficit and persistent inflationary pressure would continue to pose challenge for the economy.

The rating agency said that the 'Baa3' sovereign rating is supported by credit strengths which include a large, diverse economy, strong gross domestic product growth as well as savings, and investment rates.

"The rating is constrained by the credit challenges posed by India's poor social and physical infrastructure, high government deficit and debt ratios, recurrent inflationary pressures and an uncertain operating environment," Moody's said in its 'Credit Analysis on India'.

The rating has also been constrained because of the country's 'complex regulatory environment' and a tendency towards inflation, it said, adding that fiscal position has long been a constraint for rating.

The government aims to restrict the fiscal deficit to 5.3 per cent of GDP this fiscal.

It has also announced a slew of measures to spur infrastructure development and liberalized foreign direct investment norms.

"However, given the delayed timing and still modest scope of these measure, growth may remain subdued in the near term amid continued domestic political uncertainty and a global slowdown," Moody's added.

Moody's said persistent domestic inflation and wide fiscal deficits precluded domestic policy loosening to combat the global growth downturn over the last year.

The agency said its stable outlook on India's rating is based on 'our expectations that India's structural strengths -- a high household savings rate and relatively competitive private sector -- will ultimately raise the GDP growth rate from around 5.4 per cent in FY 2013 to 6 per cent or higher in FY 2014. . ."