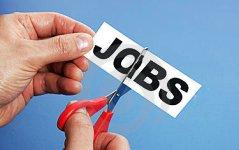 Canada is probing alleged job losses at the country's largest bank, Royal Bank of Canada, reportedly due to an outsourcing engagement the bank had forged with iGate, an offshore-centric information technology services provider, with major operations in India.

According to reports in the Canadian media, iGate was allegedly using temporary foreign workers to replace the bank's existing staff.

The US-headquartered iGate has been providing IT outsourcing services to RBC for almost eight years.

The company had also set up an offshore development centre for the bank out of its facility in this city.

A report last week from the Canadian Broadcasting Corporation had said RBC planned to retrench about 50 employees at its investor services division in Toronto, since the work was being done by iGate.

Following the report, the Canadian government said it would review a temporary foreign worker programme.

The programme allows employers to fill jobs with non-Canadians when qualified citizens or permanent residents are not available because of skill and labour shortages.

"The programme was never intended as a means to bring in temporary foreign workers in order to replace already-employed Canadian workers. This is why we have launched a review," Human Resources Minister Diane Finley had said.

In a statement issued today, iGate said it did not comment on specific client engagements.

However, it said, it strictly adhered to all laws of the land and immigration policies in whichever country it operated.

"For any engagement requiring foreign workers, in any country, iGate provides the appropriate information to the relevant immigration authorities as may be required for the issuance of temporary work authorisations and hiring is only done after all work authorisations are properly issued under existing law and policy," it added.

A little over half of iGate's revenue comes from the banking, financial services, insurance and healthcare segments.

According to a Reuters report, RBC said on Sunday it had not directly hired temporary foreign workers to take over the work of its current employees.

Speaking to the news agency, Zabeen Hirji, chief human resources officer, had said the bank looked at suppliers like iGate to comply with Canadian laws.

"We ask them to undertake that they follow all the rules and regulations for everything, including employment. . .at the end of the day, iGate has to answer that question," she was quoted in the report.