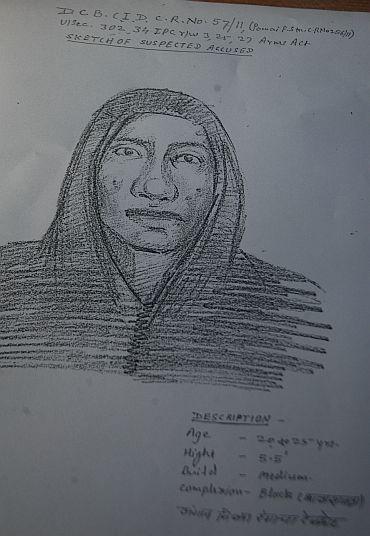 The police on Monday released a sketch of one of the four killers of senior journalist Jyotirmoy Dey on the basis of description given by eyewitnesses to the shootout incident.

The alleged killer, whose sketch was released, is in the 20-25 age group and of medium built, with a height of around five-and-a-half

feet. His complexion is black and he was wearing a blue raincoat at the time of the incident, the police said.

Dey, who headed the crime bureau of tabloid MiD DAY, was shot dead by four unidentified gunmen at Hiranandani complex in suburban Powai on June 11. The police are probing whether underworld had a hand in the firing.